Our goal at ESSERLAW is to provide you tips to live debt free! Recently, we came across a great article, 5 Ways to Slash the Cost of Gas, on http://www.moneytalksnews.com/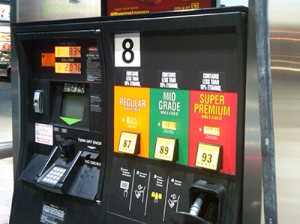 Here are five great ways to save money on gas every time you pull up to the pump:
1. Use a smartphone app
Technology has been a benefit to frugal folks everywhere. Finding the best deal on clothing, restaurants and grocery items has never been easier. Your smartphone also can help you find the best deal on gas.
For example, GasBuddy.com can help you uncover the lowest price in your area. And such savings can be large. Recently, I searched in the area near my Colorado home and found that the lowest available price in my region — $1.83 a gallon — was 19 cents lower than the average price around town.
Load the GasBuddy app to your phone and you'll have no problem pinpointing the best deal when you're driving around. Other similar apps include:
2. Join a warehouse club
Warehouse clubs such as Costco and Sam's Club all sell gas to members, and it is often — though not always — among the lowest-priced in town. This option especially makes sense for shoppers (like me!) who know they will visit their warehouse club at least once weekly.
3. Get discounted gift cards
Some of us typically frequent the same gas station. Maybe it's convenient, or perhaps we just like the coffee they serve. If you know exactly where you plan to fill up the tank the next few times, it's probably worth investing in a discounted gift card from your favorite gas retailer.
Sites such as Raise and Cardpool offer price breaks for gift cards from Shell, 76, BP, Chevron and more. For example, Raise recently offered Chevron cards at up to a 2.1 percent discount, while Cardpool offered Sunoco gift cards at a 3 percent discount. Hey, every little bit helps!
4. Open a credit card account
Again, this works best for people who always go to the same gas station. If you exhibit such loyalty, applying for the appropriate credit card can net you substantial savings on gas prices over the course of a year.
Here are examples of some companies and the discounts they offer to customers who use the company-branded credit card to fill up on fuel:
Chevron and/or Texaco Techron Advantage Cards — 3 cents per gallon
ExxonMobil Smart Card — 6 cents per gallon
Shell Platinum Select MasterCard — 10 cents per gallon or more
BP Visa Credit Card — Earn 25 cents per gallon for every $100 you spend on gas at BP
5. Take advantage of grocery fuel programs
Many grocery stores reward their shoppers with fuel perks programs that can cut the cost of the next fill-up. For example, sign up at Kroger, and you earn 1 fuel point for every $1 you spend. Even better, you get twice the points when you buy gift cards, or wireless phones or contract cards.
You can then use the points to net savings on gas at Kroger Fuel Centers and participating Shell stations.
Source: http://www.moneytalksnews.com/5-ways-slash-the-cost-gas/