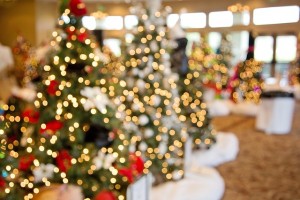 The holiday season is in full swing. It can be difficult to think about saving money this time of year. Thankfully, ESSERLAW LLC wants you to be… debt free. We came across a great blog post on http://www.savingssarah.com/ with helpful tips for saving money this holiday season.
1. Make A Holiday Budget-
Before doing anything else, come up with a written budget for the holidays. The budget needs to not only account for gift giving, but any decorating, food, travel, and entertainment expenses related to the season. Costs in all these categories tend to rise this time of year.
2. Put Together A Gift Buying List-
As part of putting together this written budget, you will need to know how many people that you will be buying/making gifts for and the amount that you plan to spend on each person. Make sure that you carry this list with you when you are out shopping or online so that you have a visual reminder of your purchase list. Carrying the list with you is critically important because it will help keep you from getting distracted and making impulse buys.
3. Use Price Comparison Tools When Shopping-
Do a little research before you buy so that you can snag good prices. Also, do some web surfing to find coupons and offers to help reduce the list price further. If shopping at a retail store's physical location, also check the company website for current savings offers. The following coupon code and price comparison sites can be very helpful.
Coupon Cabin-Search by keyword through a collection of more than 250,000 coupons and deals. Set up an account and when you use the coupons, earn cash back.
DealCatcher-Similar to Coupon Cabin, but always good to check out several coupon and deal sites as there may be differences in their offerings.
FreeShipping.org-Find intel on free shipping and coupon offers here from many top retailers.
Google Shopping-Price comparison by search term from the folks who have mastered web surfing.
PriceGrabber-Type the item that you are shopping for into the search engine and comparison pricing will pop up.
RetailMeNot-Look by keyword for a variety of coupon offers. Site also offers an interesting blog worth checking out.
4. Consider Giving The Gift Of Service-
Tight on money or would like to give a unique gift? Why not give a gift of your time. A night of babysitting, a day of housecleaning or lawn work, or an evening of errand running will be much appreciated.
5. Say No When Needed–
You may not be able to afford to attend every holiday party or gift exchange event. You may not be able to bake cookies for everybody in the office this year. Sometimes you just have to politely say no.
Keeping holiday spending from crippling your finances for the rest of the year takes a little planning and savvy use of the saving tools available to you. And your holiday stress level is sure to ratchet down a notch when you are not worried about how you are going to keep the lights on in January.
Source: http://www.savingssarah.com/2016/11/15/holiday-spending/